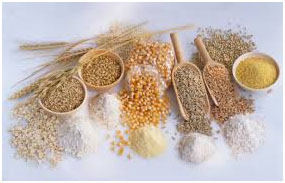 Earliest civilization depended heavily on agriculture for subsistence and undoubtedly India being blessed with fertile soil, plenty of sunlight, a large tillable land mass supported by ample water resources and millions of hard working farmers was then in the forefront of agriculture production. Over the years India has taken huge strides in agriculture production and today ranks globally as a major producer of grains, fruits, vegetables and dairy. The growth in agriculture production was fuelled in the last century by what is known as the "green revolution" and for dairy products came the "white revolution" which not only made the country self-sufficient but also a leading exporter of agricultural produce. Today the country exports a variety of Rice and other grains, Fruits and Vegetables, Spices and Dairy products with volumes rising year after year. Agriculture in India is simply a "tradition" which as a legacy is handed down to generation after generation.
eGiant Agroconnect a private limited company carries this "tradition" forward by working exclusively to bring a variety of choicest agricultural produce from the farm gate directly to you. The directors have a strong agrarian background and have put in years of experience to commercialize this knowledge into a thriving International Trading enterprise. A team of experienced professionals working at various levels keep a tight control on all operations helping to propel growth of the Company. We at eGiant take pride in our open and transparent dealings carried out with utmost honesty. Our aim is to be known as Giants on commitments and honesty.
Our strength lies in the strong procurement network developed over the years and which comprises trusted farmers; dedicated aggregators, speciality suppliers spread across most of the growing regions across the country. This network ensures for us Quality produce at farm-gate prices which our operations team processes and grades at our modern processing facilities. Our experienced analysts chart crop progress; weather conditions, domestic and global demand and such relevant data on a daily basis to support the procurement team. For us this qualifies as the key result area.
An in-house Logistics team works to move the procured cargo from the growing region to the nearest Port for onward shipment quickly and efficiently.
We at Team eGiant commit - Each time you buy from eGiant you can be sure you get the best quality and competitive prices and quick delivery. We guarantee value for your money.